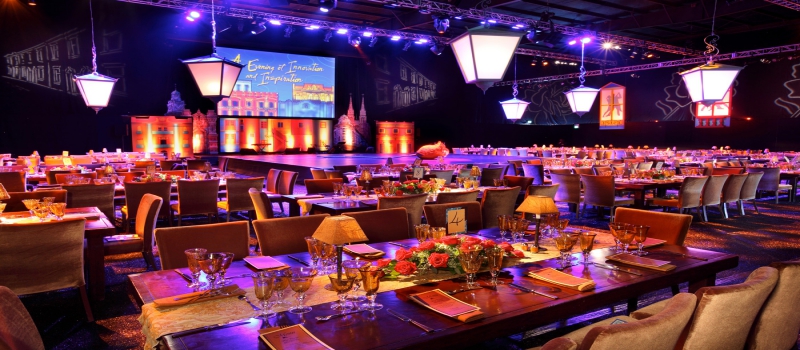 Are you planning for a corporate event? Here are some tips and tricks to plan the best event ever and make the event successful.

Initially, you need to have an idea about the event which is the driving force behind any event. The Idea further generates the theme and then comes the other major aspects of the event such as invitations, selection of the food and entertainment.
The corporate events are held for some business objectives so set the theme and other things based on the business objective of your event.
Determine your business objective
Most of the luxury corporate events set the stage for exhibiting some information regarding the new product launch of the company, a freshly added training course or simply for carrying out team developing games for fun. So being a corporate event planner you have to find out the objective of your corporate event.
The most common types of corporate events comprise of appreciation events, product launch, team-building, incentive programs, and executive retreats, trade shows, seminars, and conferences.
Usually, the appreciation events focus on identifying the achievements of the employees. You can offer a simple dinner or a private cruise party to maintain the everlasting relationships with your client and staff.
Plan your event out of the office
To make your event more cheerful and happening take the corporate event to some another venue rather than planning it in the office itself. As for many of the employees coming to the same place every day in the same attire becomes a little boring.
As you are planning for them so why not give them some extra charm by planning the event somewhere else. Plan for some different dress code, arrange for some music and dance to give them refreshing surroundings.
There must be some fun games and activities to keep the event engaging and delightful.
You can hire some top event planners Miami that will take all the responsibility and pain to deliver an event according to your desires and ideas.
Make the event successful with some attractive ideas
The corporate event planners Miami have years of expertise in the field and can help you make your event most successful one. They have some of the best innovative ideas that can make your event fabulous and charismatic.
Alternative payment café is a quite new idea where diners will pay for their food and drink after spinning bikes, exercising on mats or running on treadmills. Immersive photo booths, pop-up vending machines are some of the most exciting ideas to make your event dazzling and booming.