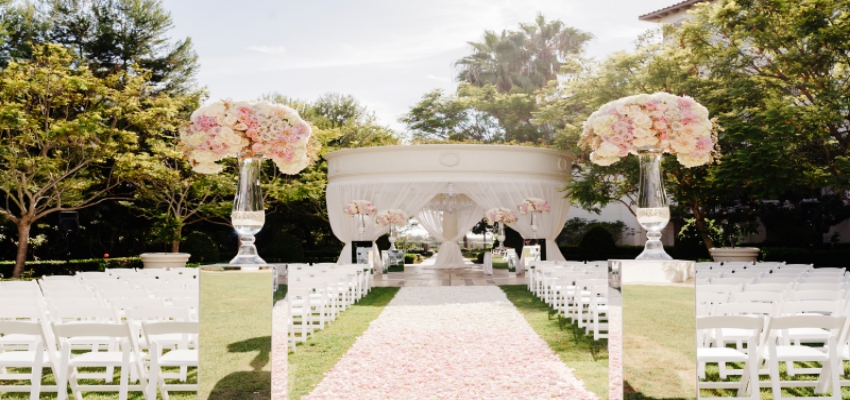 So are you dreaming of having an ultimate luxury wedding-flowers and frills? Here's everything you need to know to make your dream come true.
Initially, you need to have a vision of what kind of wedding you want? The foremost thing is the theme of the wedding. Basically, a luxury wedding is a collaboration of the little expensive details and bringing about luxuries together to produce something really special and extraordinary.
Luxury wedding themes combine various traditional, vintage, and glamorous ideas to make your wedding day completely luxurious and splendid.
You can opt for a destination wedding to make your wedding lavish one
Destination weddings are a great option if you want to have a wedding day that is full of charm, luxury, and romance. You can search for high-end wedding planners that plan the destination weddings at various places.
Once you have got a clear idea about the destination where you want the wedding to take place, then you can select the luxury event planners from that destination itself. Choosing a local planner would be a better choice as they can give excellent options about the wedding venues. They have contacts with numerous caterers and decorators which are tried and tested. Thus you have the best options to choose from.
Destination wedding adds gala and grace to your wedding day. These weddings offer adventurous experience to the couple as well as the guests.
The wedding planners ease the management of the wedding from day one until the day of the wedding. Professional wedding planners are aware of the difficulties that arise during the wedding and they have the proper solutions to deal with them. Thus it prevents you from unnecessary tensions and gives you the opportunity to enjoy your wedding day.
Invitations, decor, and photography are a vital part of luxury weddings
Invitations in a luxury wedding may be modern and grand, featuring elegant font or studded detailing. It showcases the luxury wedding bells and also sets the theme and dress code of the wedding.
The luxury event management companies have numerous options for themes which are usually decided by the couple. A pure luxury wedding may consist of expensive chandeliers and ornaments that enhance the beauty of the venue. And most importantly, the photography adds more luxury to the wedding by shooting at grand locations thus giving you an exceptionally different experience.