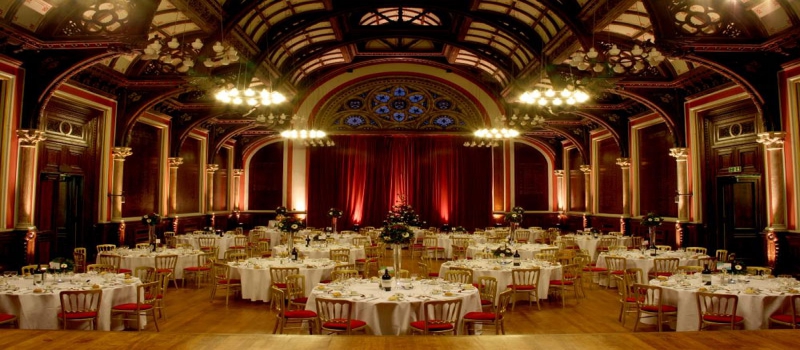 It doesn't matter from where you belong, whether you enjoy Chinese, Arabic, or Persian style, you can host your dream wedding in the perfect venues situated in the most beautiful places in London. You can hire luxury event planning companies that host the most exotic weddings every year to make the biggest day of your life most exciting and dazzling one.
You must carefully consider each wedding venue if you want to have an exclusive wedding with unique decorations and want to shine like a star on your special day.
Here are some hand-picked places to host the most luxurious wedding
The indoor garden: The Conservatory at the Barbican Center is an exotic venue for those who fancy getting married embraced in colorful fish and tropical plants and trees. This sounds so interesting and enticing. This Conservatory offers a number of areas for your special day including terrace gardens truly beautiful and unique.
The Orangery: This glass and stone palace built for Lord and Lady Holland's private parties depicts the royalty, reputation, and style of the history that is steeped into it. This is ideal for intimate receptions as the charming and beautiful interior can acclimate up to 80 guests. It has an additional outdoor garden beautifully decorated to accommodate great strength of guests.
41 Portland Palace: It is one of the most popular places situated in the heart of Central London. This venue is lit and gracefully decorated with charming lights and garlands. It's just like a white canvas of luxury where you can give life to your dream ideas and thoughts of luxury weddings.
The other most stunning venues you can explore are the Dorchester, Savoy, Blenheim Palace, Old Billingsgate, Victoria and Albert Museum, and many more.
Make a plan for luxury wedding and begin with the celebrations
It is crucial to make a plan before you start executing your ideas. Since the wedding is one of the most important days of your life, a minor glitch can lead to serious trouble. So why not hire a luxury wedding planner who will do everything for you to make your day delightful and exciting. They are well aware of all the exclusive wedding venues that meet your requirements and exhibits a dream wedding of your choice. They take away all your stress so you don't have to worry about your wedding planning. It's a great idea to hire the one to host your wedding in the most elite and prestigious way.