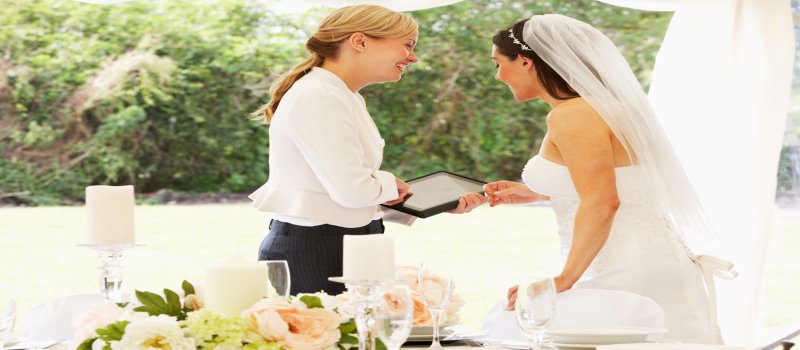 As it's all about your special day, you might be puzzled with so many questions in your mind. It's obvious as every couple wants their wedding to be flawless and perfect. No one wants to take a risk on the most beautiful day of their lives. So it might be a wise decision to hire a wedding event planner that will provide professional services to make your dream come true.
Wedding planners relieve you of all the stress!
If you have someone to take care of each and every aspect of your wedding from the start to the end can make you feel stress-free and you just have to take care of yourself rather than getting engaged into the planning of your wedding.
Everything will go as per your wishes with the added efforts of the wedding planner. Wedding and event planning companies have very skilled and creative professionals who manage and plan the wedding event very effectively and smoothly without any hitch.
They supervise everything on the day of your wedding so that you don't have that stressed face on your special day. They are pro in event planning and are aware of the difficulties that can arise during the wedding and they have proper solutions to deal with them.
Event planning companies have links with various local caterers and hall owners along with others service providers. Thus you can get reputable services at discounted rates as they have tried and tested most of the services.
In case you have less time and do not know where to start from, you can resort to a wedding planner that will offer you with best and in-budget services.
Converting vision to reality
You might have dreamt about how your wedding day will look like. To transform your vision into reality a wedding planner is a perfect choice to make it truly successful. An event planner is there to hear you what you want and they use their years of expertise to bring out the best on your wedding day.
You may have portrayed a shining ballroom with vintage lights around and exquisite floor with flowers paved on your way. Whatever may be your imagination, a wedding planner will surely execute everything and will make your ideas a reality. They will get into the small details and will make your wedding unforgettable.